Scanning Technique
Position the patient supine.
Expose the lower abdomen, the iliac crest and the groin area. Mark the anterior superior iliac spine (ASIS).
After skin and transducer preparation, place a linear 10-12 MHz transducer oblique (as shown in figure) along a line joining the ASIS and the umbilicus immediately superior and medial to the ASIS.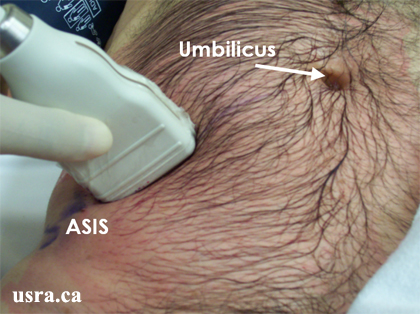 Optimize machine imaging capability; select appropriate depth of field (usually within 1-3 cm), focus range and gain.