Scanning Technique
Position the patient semi-prone with the block limb uppermost. Mark the greater trochanter (GT) laterally and the ischial tuberosity (IT) medially. The midpoint marks the approximate sciatic nerve location.
After skin and transducer preparation, place a curved 5 MHz transducer over the subgluteal region in a transverse plane to image the sciatic nerve.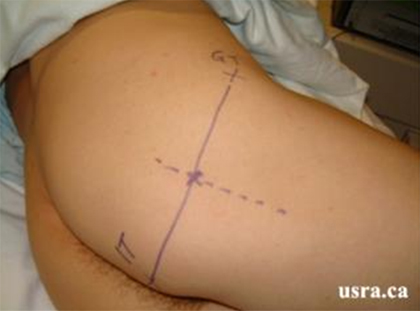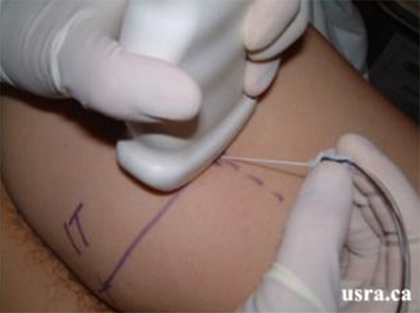 Optimize machine imaging capability. Select the appropriate depth of field (usually within 7 cm), focus range (usually within 5 cm) and gain.
Obtain a transverse view of the sciatic nerve. The sciatic nerve is hyperechoic commonly found inside a space lined by a hyperechoic margin corresponding to the fascial sheaths of surrounding muscles.